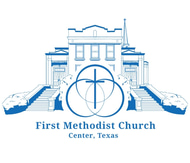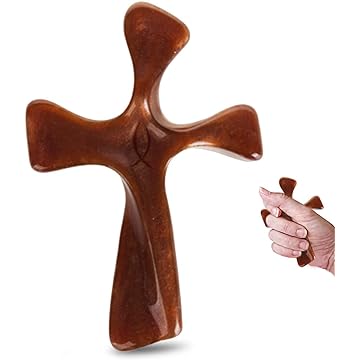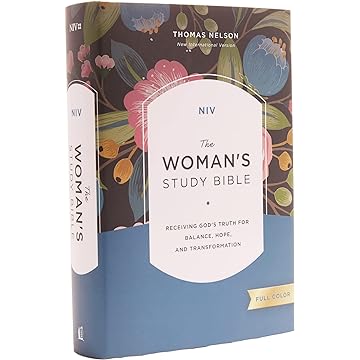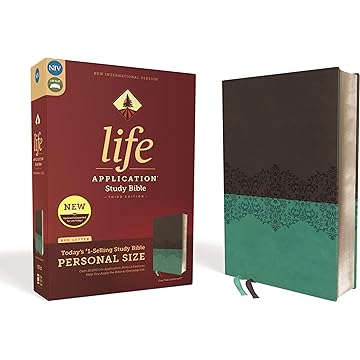 Beautiful Prayer Cross– This small, yet powerful prayer tool is designed to help you or a loved one find peace and comfort when it's time to share your feelings with the Lord during times of struggle or crisis.

Brown Resin Finish – Crafted with a high-quality resin, this elegant cross features a classic look that represents purity and faith to be enjoyed by all Christian faiths who value prayer.
The Woman's Study Bible poignantly reveals the Word of God to women, inviting them to receive God's truth for balance, hope, and transformation. Special features designed to speak to a woman's heart appear throughout the Bible text, revealing Scripture-based insights about how godly womanhood grows from a woman's identity as a Christ-follower and a child of the Kingdom.. Since the publication of the first edition of The Woman's Study Bible this landmark study Bible has sold over 2 million copies.
The NIV Kids' Visual Study Bible brings God's great story to life with over 700 illustrations, photographs, infographics, and maps. Designed for 8-12-year olds, this engaging Bible draws them into Scripture by visually explaining how the facts and stories all fit together.
NIV STUDY BIBLE

Complete text of the accurate, readable, and clear New International Version (NIV)

Over 21,000 bottom-of-the-page study notes, with icons to make important information easy to spot

Over 125 topical articles, 16 pages of full-color maps, the Comprehensive NIV Concordance with nearly 4800 word entries, and a subject note index enable even deeper study

Sixty-six book introductions and outlines along with six section introductions provide valuable background information for each book of the Bible

In-text maps, charts, diagrams, and illustrations visually clarify the stories in the Bible

Words of Jesus in red
Life Application Study Bible

Impacting more than 20 million lives over 30 years, the Life Application® Study Bible is the #1–selling study Bible of our generation. Now, it has been thoroughly updated and expanded to be even more helpful and relevant for your life and today's world.
OTHER PRIZES MAY BE ADDED

ALL ITEMS HAVE BEEN PURCHASED NEW